The Deborah J. Carter Quartet performs at outdoors the Marriott (formerly Bel Air) Hotel, The Hague.
Deborah J. Carter – vocals
Thijs Cuppen – piano
Mark Zandveld- bass
Gunnar Graafmans – drums.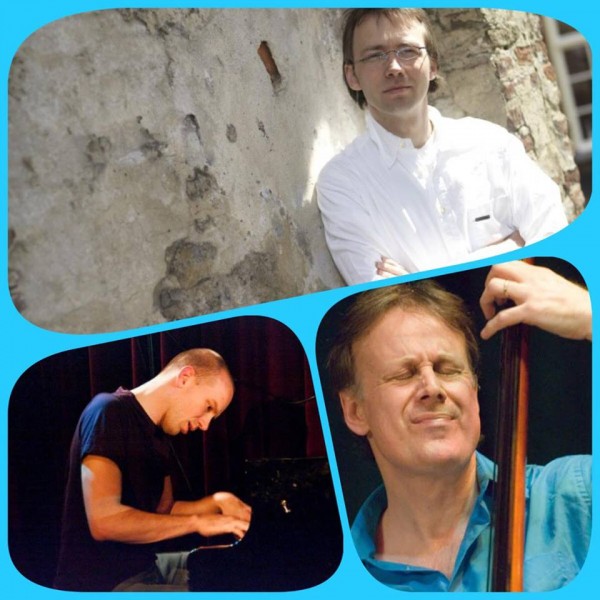 Graag nodigen wij uit voor een zomers jazzconcert in het compleet vernieuwde The Hague Marriott op zondag 3 juli a.s. Dan zal het trio van jazz vocaliste Deborah J. Carter buiten optreden in de Garden Terrace. Het gevarieerde repertoire bestaat uit stukken uit het American Songbook en ongetwijfeld ook van haar laatste albums Daytripper en Diggin' the Duke. Dit concert wordt gepresenteerd door jazzliefhebber en mede-initiatiefnemer Ronald Blom. 
 Het zomer tuinconcert is een initiatief van The Hague Marriott en jazzliefhebbers Ronald Blom en Robbert Coops en wordt mede financieel mogelijk gemaakt door GoodSense (www.goodsense.nl).
Na een serie succesvolle concerten in het voormalige Bel Air Hotel is dit een nieuwe start in een andere ambiance. Na de ingrijpende verbouwing van het hotel ontstaat nu een uitlezen kans om te laten zien en ervaren hoe mooi het geheel  is geworden. En welke – vaak ongekende en onbekende – mogelijkheden het biedt. Alleen al daarom is het goed om een jazztraditie die met het North Sea Jazz Festival hier is ontstaan voor te zetten. Bij gebleken succes zal "Jazz at the Marriott" zeker herhaald gaan worden. Noteer daarom alvast 14 augustus in de agenda; nadere berichten daarover volgen.
Het concert van Deborah J. Carter met haar trio vindt op 3 juli plaats in de Garden Terrace (en bij minder fraai weer wordt het naar binnen verplaatst). De keuze voor deze internationale topvocaliste komt voort uit haar ontwapenende manier van presenteren en zingen. Zij is gewend ook buiten op te treden. Intussen is zoveel ervaring met de geluidstechniek (van Marnix Bosman van MWB SoundProducts) opgebouwd dat dat ook helemaal geen probleem voor u als luisteraar oplevert.
Deborah J. Carter is geboren en opgegroeid in de Verenigde Staten, Japan en Hawaï. Zij is zangeres, componist en arrangeur. Zij geeft master classes en treedt in binnen- en buitenland op met big bands (zoals het Metropole Orchestra en het Frankfurt Radio Symphony Orchestra) maar ook solo, met haar eigen trio of in andere bezettingen (zoals met de Dutch Swing College Band). Zij typeert haar muziek als "metropolitan jazz; it's a kind of jazz that reflects the energy and spirit of any capital city". Met Scott Hamilton tourde zij met een tribute to Louis Armstrong; iets dergelijks deed zij ook met Michael Varekamp en Frits Landesbergen (Jazz Legends). Zij heeft in de loop van de tijd vele solo-cd's gerealiseerd, zoals Blue Notes and Red Shoes (2009), Girl-Talking! (2006) en meer recent Diggin' the Duke (2015) en Daytripper (2016). Stilistisch kan men haar zang plaatsen tussen Deedee Bridgewater, Dianne Reeves en Carmen Lundy.
Het trio van Deborah J. Carter bestaat uit Thijs Cuppen (piano), Mark Zandveld (bas) en Gunnar Graafmans (drums).
Het concert van Deborah J. Carter en haar trio vindt plaats op zondag 3 juli 2016 (16.30 – 18.30 uur) in de Garden Terrace van The Hague Marriott (buiten). De entreeprijs (inclusief welkomstdrankje  en snacks) bedraagt 15.00 euro. Na afloop is een barbecue speciaal voor gasten en musici georganiseerd. Mocht het weer tegenvallen dan "verhuist" het concert naar binnen. Het adres van The Hague Marriott luidt: Johan de Wittlaan 30 in Den Haag (telefoon: 070-3525354).
Wij hopen u persoonlijk te mogen begroeten op zondagmiddag 3 juli. Tot dan!