I was invited to participate in a wonderful yearly seminar, on the last weekend of February, organized in Alhaurin de la Torre at their municipal music school.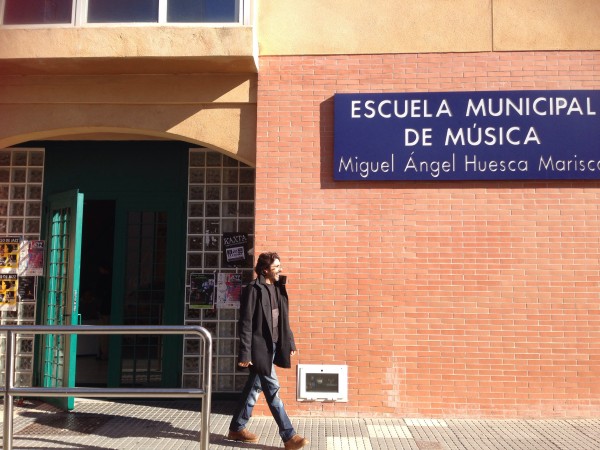 Alhaurin de la Torre is a beautiful little town, 15 minutes from Malaga city, which is growing and modernizing very quickly because more and more European residents are building and buying house there and thathas really transformed what was once a little pueblo into a nice alternative for those wanting to live near Malaga city, but not in it.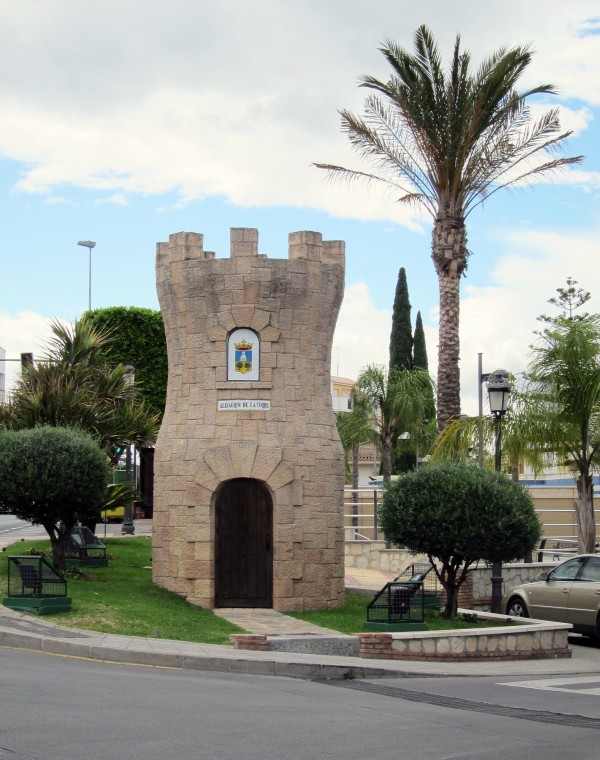 It was my third time in Alhaurin de la Torre; two times for a seminario and once for a masterclass. The enrollment in the seminar was close to 50 students, on rhythm section instruments and horns, with some of them being yearly participants. Classes were intense, but they all had time to also enjoy each other, especially at the evening jam session which – I was told – went from past midnight to 5:00 in the morning…and beyond!
As always there was a delegation from Venezuela, accompanied by the unstoppable Zuly Perdomo who is also very active in organizing jazz activities in her country.
Other teachers were Aaron Goldberg (piano), Jeff Ballard (drums),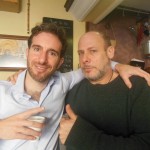 Chris Creek (sax) and Ruben Rodgers (Double bass)
Ben Mondes (guitar) and Dee Jay Foster (fundaments of jazz)
Juliette Louste for dance and body work.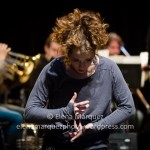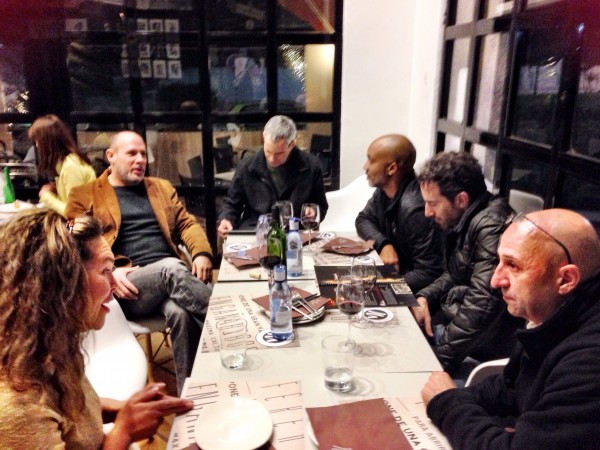 And I must say…what a GREAT bunch they were to just hang out with!
This seminar, along with a concert series, is organized every year by Xenia productions – headed by Yesenia Zambrano and Pablo Garcia – and it's gained quit a reputation, in Spain and elsewhere, for being  a high-quality learning experiences.
It consisted of four days of morning classes, masterclasses in the afternoon and evening combo classes in preparation for the student concert on the last evening.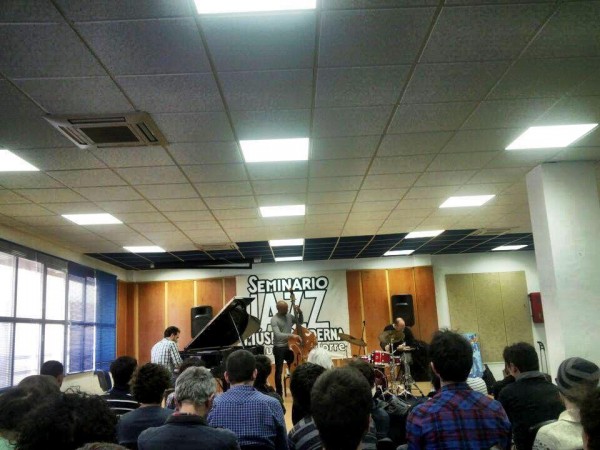 Concerts for the teachers themselves were organized every night in Mijas, Antequera, and the theater in Alhaurin de la Torre.
The very talented and highly creative Jose Carra trio was on hand to accompany some of the teachers in their concerts, masterclasses, and student combos. They never disappoint!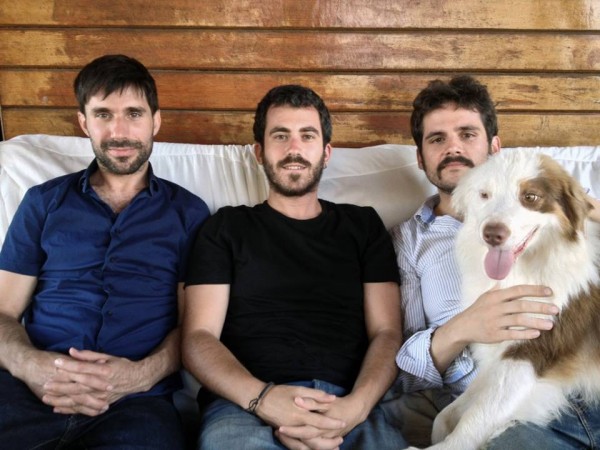 For my own concert, I was fortunate to be accompanied by the Juan Galiardo trio whose members were:
Juan Galiardo – piano
Jose Lopez – bass
Coki Gimenez – drums.
We performed in the Sala Emma of the Antequera Municipal Music School (about 60 kilometers away) to a sold out crowd. The entire concert can be viewed on YouTube – https://www.youtube.com/watch?v=tls-QtkMdRk
This performance was the opener for a concert series at the school, which had begun its season with an enrollment of 500(!) students.
Inviting artists in to perform is also part of their educational program; a great idea.
***In the photo, to my left, Joaquin Castro Nieves – the director of AMDA (Amigos de la Musica y Danza de Antequera). He is also the director of the school.
Of course, besides many students, the audience was made up of quite an international crowd of European expats, tourists, and Malagueños alike; all very enthusiastic jazz-lovers.
As if their boisterous reception to our music wasn't enough, after the concert we were invited, by one of the sponsors, to his restaurant in Antequera to 'replenish our energy' by enjoying an amazing array of gourmet tapas, typical of that region.
In spite of the fact that I'm a foodie who had previously been a resident of Spain for 16 years, I was taken aback by such a variety of dishes I had never tried or even heard of before: chorizo buñuelos, tortilla mousse, fresh tuna pinchos, creamed bacalao crostini…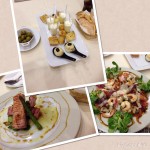 (Well…I DID say that I was a foodie!)
Ok! Back to the music! That evening served as a kind of escape out of 'seminar world' and it recharged my 'artistic batteries', preparing me for the rest of the weekend's activities back in Alhaurin de la Torre.
During the seminar, I had 19 singers – a bit more than my usual number, 10. They had come from Venezuela, Portugal, and of course, various regions of Spain. They were of different musical levels, all them were talented, and each with their own unique sound.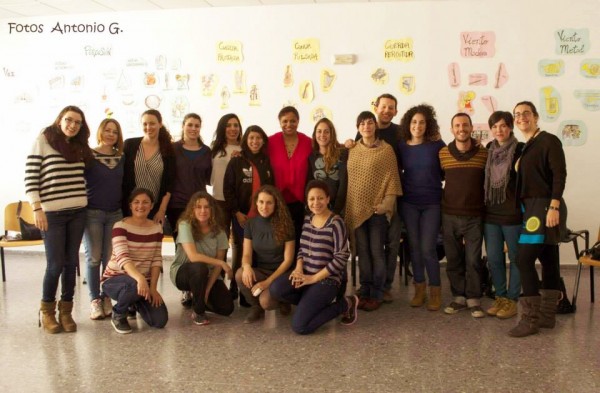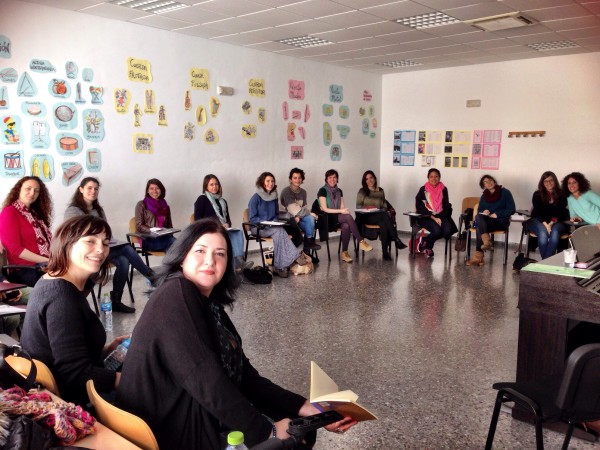 In the combo classes every afternoon, I was preparing them for the student concert on the last night. – some doing solo numbers and others doing a couple of jazz choir numbers to open and close the concert.
They all cranked it up a few notches and gave their best. I was so proud!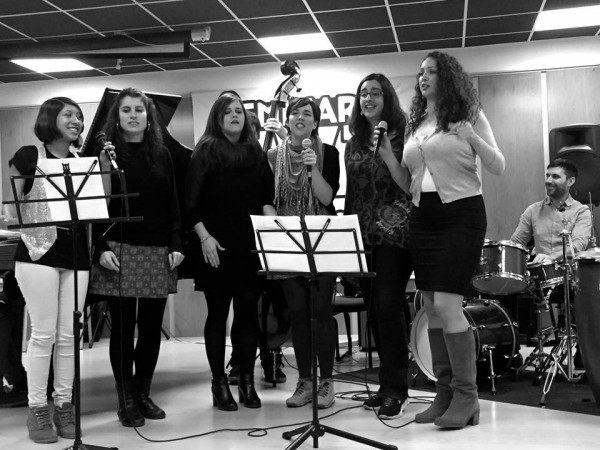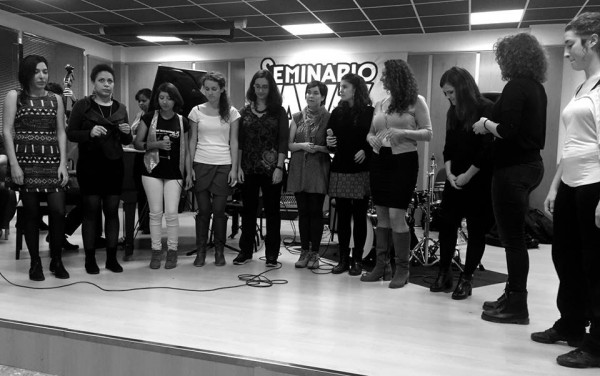 There was wonderful music to be enjoyed by all the combos. Very inspiring indeed.
I hope Pablo and Yesenia continue to organize great seminars and concerts and may they acquire continuous moral and economic support from government and private businesses and organizations.
Thanks for taking me along for such a wonderful ride!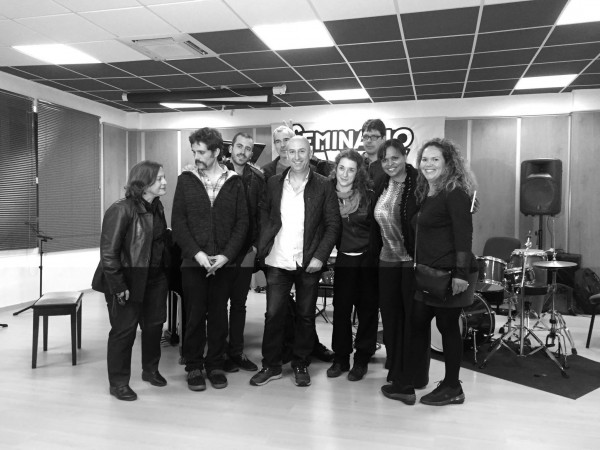 **Special thanks go to Antonio Martinez, Zuly Perdomo, and Alvaro Parada – amongst others – for the use of their photos.