On the second half of May 2015, my husband and I  had the chance to step outside of the rumba of our busy lives to fly down to the Canary Islands – Tenerife, to be more specific – and take in some Atlantic sea and mountain air.
We were scheduled to play in the Jazz Festival at San Cristóbal de La Laguna that weekend, along with three talented musicians residing in the Canaries, and then follow it up by an open masterclass at the Leal Theater.
We did something we almost never do, and that was book extra days ahead of our planned activity so we could have a short spell of relaxation and practice at being just plain ol' tourists. There was a lot to explore on the island of Tenerife for our three days; we were driving from mountain to coast to mountain in our little rented car, visiting pueblos, and getting to know this gorgeous island off the coast of the African continent.  (And seeing more banana plantations than I would have ever expected!)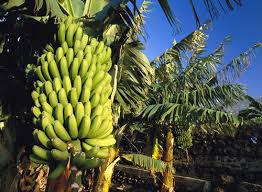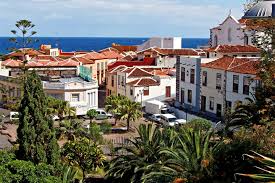 Our hotel was actually in the town of San Cristóbal de La Laguna (normally just called "La Laguna") which is an elevated city on the northern part of the island, located on what was formerly a lake. This town is still considered the cultural capital of the Canary Islands and I found it's charm quite addictive.
Later in the week we started rehearsing with the three musicians who would make up the totality of our quintet. This was our lineup:
Akior García: drums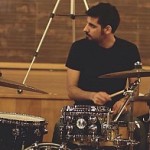 José Alberto Medina: Keyboards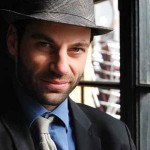 Miguel Manescau: Electric Guitar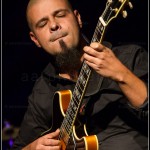 Miguel Manescau and his lovely lady, Beatriz Alonso, are very active in didactic and music activities on the island. They are the founders of a sociocultural association called Mousike which  is also an important music school in the center of town.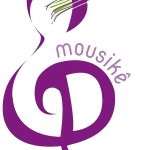 It was smooth sailing with these very competent and dedicated musicians, who had taken the time to rehearse my material (sent via email) weeks before we had come to Tenerife. We had a couple of mornings just kicking back and enjoying playing the music, really looking forward to our concert together onstage on the Friday of that week. They were really sounding good!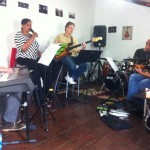 The day before the concert, we drove down to the southern side of the island to another beautiful hillside town, called Adeje, where the radio station Radio Sur was. There we both had an interview with the presentation, Hector Martin, in his jazz program, "Cancion a Quemaropa". (This was my second interview with him that month, the first one was online.)
 If you understand Spanish, you can listen to the radio interview here: http://www.cancionaquemarropa.com/2015/05/20150520-cancion-quemarropa-en-radio.html?spref=tw
And the online interview: http://creativacanaria.com/index.php/cancion-a-quemarropa/9668-duke-ellington-estuvo-siempre-en-primer-plano
Meanwhile, back in the town of La Laguna, there were open-air concerts every night of this Jazz Festival week, and each evening we managed to  enjoy listening to some great jazz – in all styles – before our bones were getting cold enough to drive us back into the warmth of our hotel rooms.
This festival is in its 3rd year, bringing in artists from every corner of the world to perform on a professional stage set up on the outer courtyard of a convent in the center of town.
The ambience is wonderful, typical of those I mostly find in Spain, where the public is made up not only of jazz lovers, but lovers of live music. It makes for quite a festive crowd.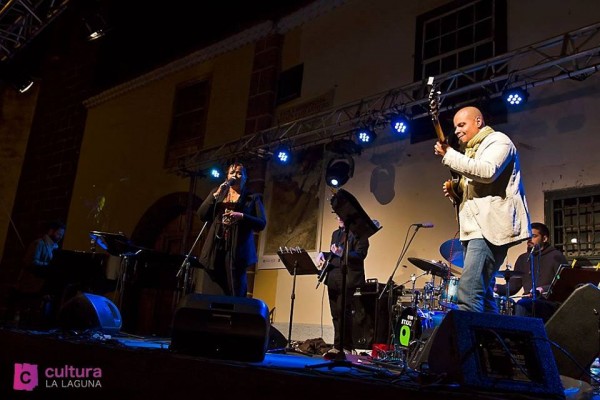 By the time Friday came around, the day of our concert, the temperature was slowly climbing – though still fairly chilly at night – but our job of heating things up for the audience was in the pocket. (As an extra measure, I didn't stop dancing or moving for a single moment to make sure that my 'engines' never cooled down!)
It was a great night and that hour passed like lightning!
The next morning was equally as important: the masterclass in the Leal Theater. It was organized by Mousike and I had never had a masterclass with such a professional audio and camera crew setting everything up. Chapeau!
I gave a presentation, with audience participation, on the history of vocal jazz, a much needed subject for singers in most places I've traveled to. The participants were lovely and fun and the 2 1/2 hour masterclass ended up feeling waaay to short for me.
Immediately after, there was time for a quick lunch with the whole crew at the Tasca Oregano. The food was wonderful, but there was so much love at the table with our new friends, that I hardly remember what I ate.
I miss them all. (Thank God for Facebook contact!)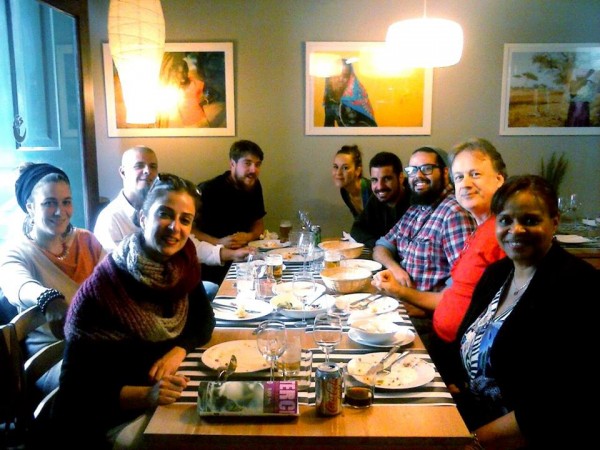 Mark and I caught a night flight back to the Netherlands just in time to sleep for a few hours before heading off to the Utrechts Jazz Festival which was at it's sunniest and craziest. Spain, as always, had charged my batteries enough for me to stand on that stage and give 150%.
What a weekend! What a week!