I was sailing through the second half of 2016 on strong fast wind, and by the time I found a moment to take my breath, I had taken a few trips that I had no time to blog about. So this entry is a compilation of the events.
SOUTH KOREA (end of July)
In spite of the title, my adventures didn't start with Bali, they started at the end of July in Yeoju, South Korea where I was invited–now for the 3rd time–to teach at summer school on the campus of the Yeoju Institute of Technology along with a few professors from the Rotterdam Conservatory in the Netherlands. Two other guests teachers were flown in from the USA: Hadrien Feraud, bassist from California and Mike Moreno, guitarist from New York.
(Note: my most heartfelt gratitude goes to Yeoju Institute's President Taekyung Chung for such wonderful hospitality.)
We had a record student attendance this time around, with almost 100 students, instead of the usual 50 to 60 who signing up.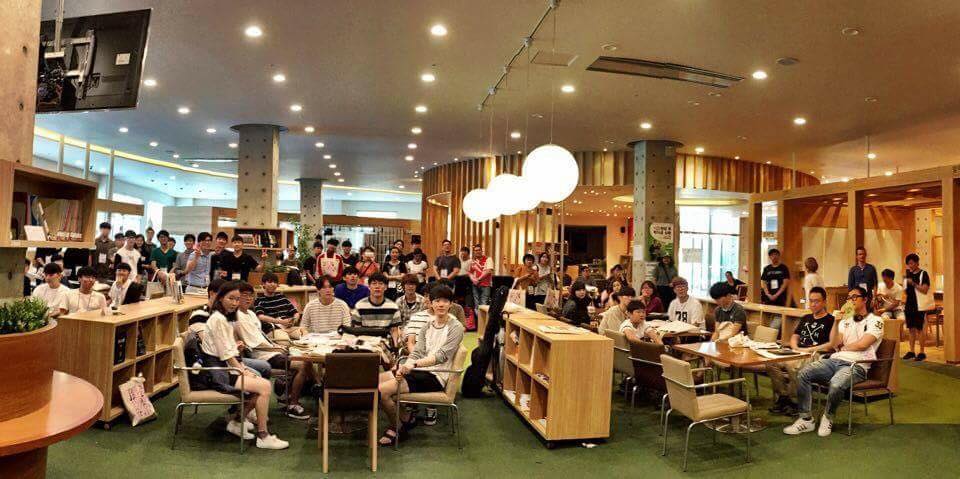 Our youngest student was 12-year-old Korean pianist–Se Yun Kang. His parents were worried about dropping him off with 'strangers, but we all loved him; he is adorable, while at the same time being very cool and very dedicated to studying jazz piano. He was a wonder to watch in action!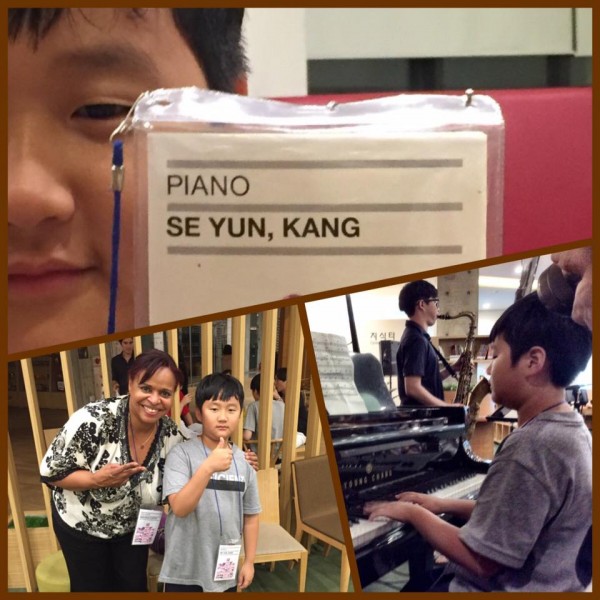 Fortunately I had a nice "compact' group of singers; not too big, so that I could give them each individual attention during our 5-day course. They were from Hong Kong, Taiwan, and, of course, Korea. (There are 2 or 3 missing in the photo on the right.)The seminar ended with a great student concert, allowing each one to share the new ideas and technique they had learned during the week. I was bursting with pride for my vocalists!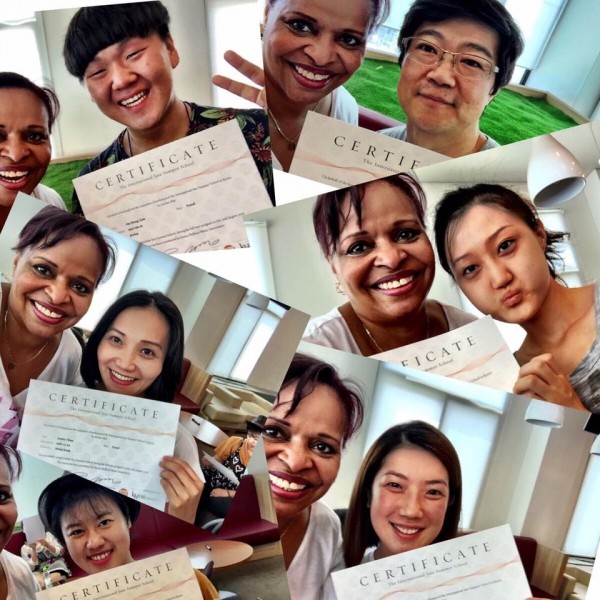 We also had come to Korea as the Ben van den Dungen Quintet to perform 3 concerts in Seoul, which we did do. Performing with Ben's group is a bit different form my own because he does mostly hard bop and some bebop as well as using the voice as an extra instrument. It's always an interesting experience.
BALI (August)
Without dropping a beat, after our last concert in Seoul, we were on an early morning plane for Bali, Indonesia. Our week there also kicked off with a (short) 3-day seminar at beautiful Farabi Music School in Denpasar.
Fortunately my husband flew in to enjoy this exotic island as well.  However, in his first two days thereit was necessary for me to ask him to delay his hitting the tourist spots to help me out with my combo class, which badly needed a bass player. (He's standing next to me in the school picture, to my left.)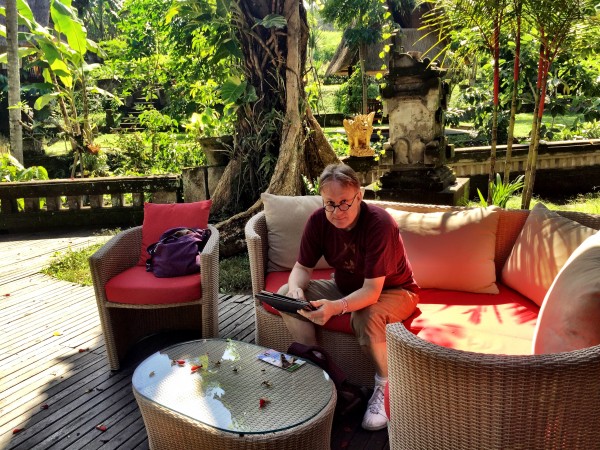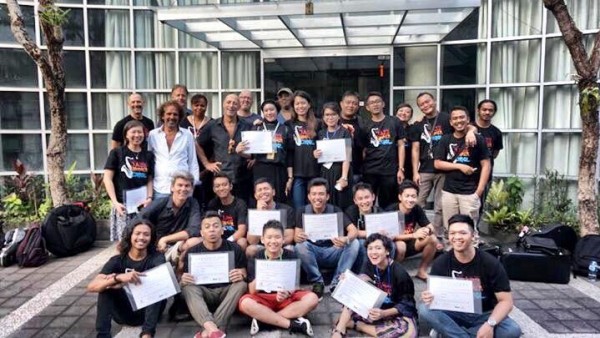 The Ben van den Dungen musicians were replaced by the quartet of Michael Varekamp–with Ben and I still as featured guests. Michael Varekamp was invited to perform in the Ubud Jazz Festival, a fabulous affair with 3 stages featuring 70 musicians. We performed Michael's upbeat modern tribute called 'Louis', for Louis Armstrong. In spite of the non-stop movement upon our arrival, it's still a very relaxed place to be, and I remember my very first time on that island, everything around me was so intensively beautiful that I couldn't stop giggling!
Mark brought his new camera with him and couldn't stop shooting.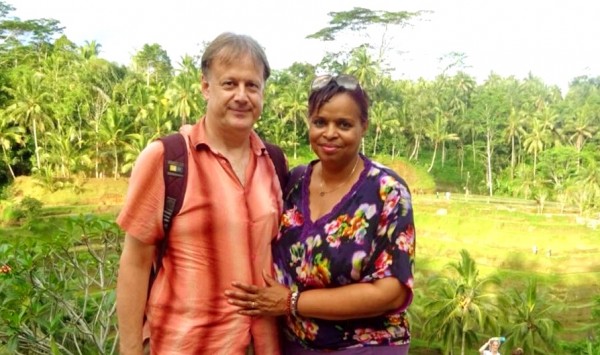 After our 'summer school' we had a day or two for resting and tourism with a couple of smaller venues that we played to keep our creative juices flowing. By the time we arrived at the festival we were as content as could be, as you can see with our soundcheck photos below.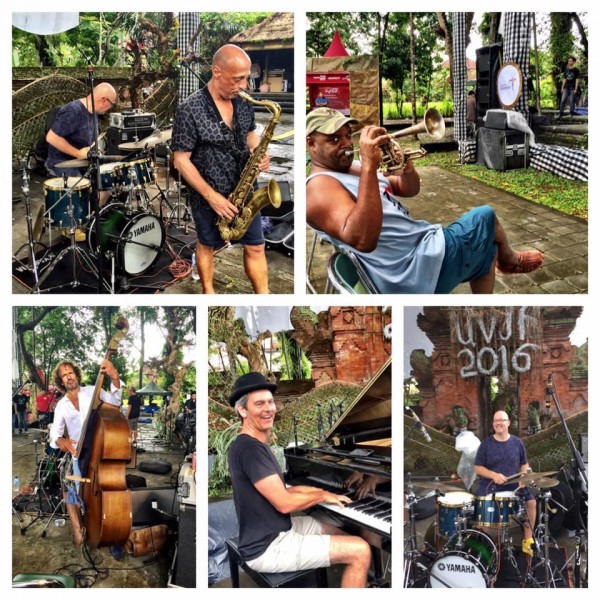 We were the very last concert of the festival, allowing me to have a couple of days checking out some really wonderful music played by international artists–from fusion to traditional. What a treat!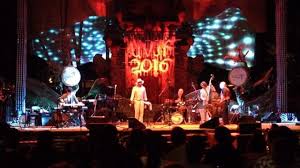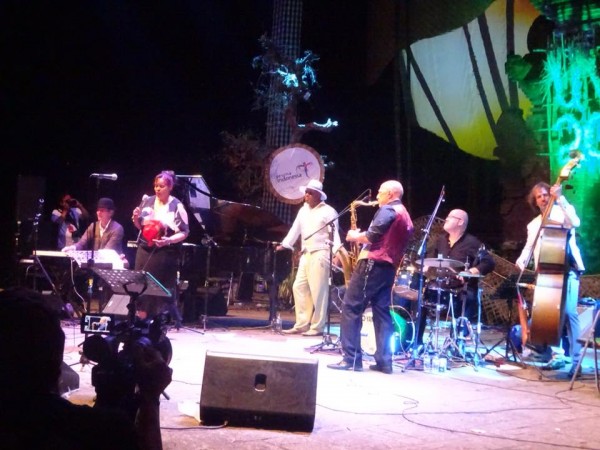 ITALY (end of August)
I arrived back home in Amsterdam with about 10 days to use for rest, laundry, etc. and then I was re-packing for my 5-concert tour with the Daniele Gorgone trio. Daniele (to my left) is a pianist who I had previously toured with and working and traveling around with him is an exciting—while, at the same time–relaxed experience. His musicians in the photo are Roberto Pistolesi, Italian drummer now living in Holland, and the renowned Daniele Sorrentino. They're an amazing trio and lovely guys.
Although this was not my first time in Italy, it was the first time that I could really enjoy some of the culinary delights that Italy was so famous for–and from each region. In my previous trips…somehow it never worked out that way.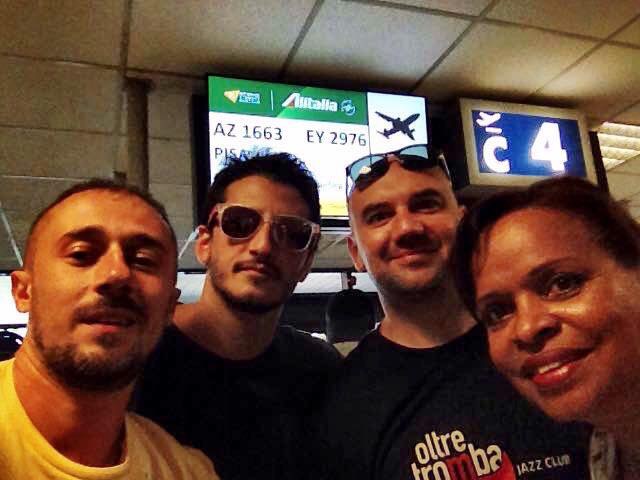 This time Daniele planned concerts for us in Livorno, Marina di Massa, Taranto, Pisa, and the Isle of Capri. Bless him for the hard work he put into organising all that!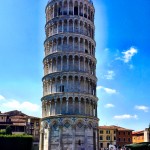 I was pleased to have a day to spend on my own in Pisa, to traipse around and explore. And of course, I went to the tower of Pisa. Strangely enough, I didn't take a photo of it from an angle where you could see it leaning. The main reason was that I was not prepared for how beautifully stunning this lime-and marble-construction was and how very elegant it looked with all the delicate columns around it. The tower itself was impressive enough. I didn't feel the need to take away from that by shooting it from its weaker leaning angle.
In spite of the shading and tone on the photo, the Tower of Pisa is of a very sublime off-white marble colour which filled me with a sense of peace just looking at it, and in spite of being surrounded by tourists. Of course, the Cathedral of Pisa next to it is breathtaking as well, and it was a pity that I wasn't able to get into the interior. (Don't remember why.)
Then, the next day, the gorgeous Isle of Capri…my goodness…that island that Frank Sinatra and Dean Martin sang about! I finally got to see it and be on it for 24 hours. Yes, they too have a yearly jazz festival and it was a taking place in a beautiful antique courtyard which was part of their library/museum.
Getting to our final destination–our hotel and soundcheck– was not easy, because although there is a cable railway car (a funicula) that takes everyone to the center of the city which is high up on the hill(!), there is no access for autos, so I was rolling my big fat suitcase the rest of the way, to the hotel. (Next time I'll know to request assistance beforehand.) Everyone who lives there must be enjoying great health because of so much pedestrian circumstances.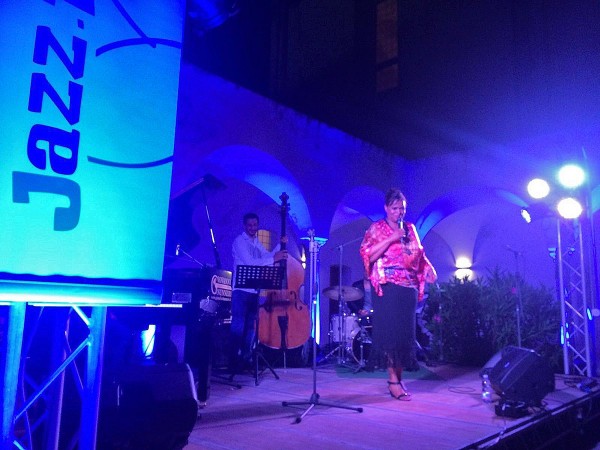 All in all, itnever ceases to amaze me how passionate the jazz audiences are in Italy. Being onstage to perform for them never feels like less than a blessed romance. I'm looking forward to my returning there for another tour in April, 2017.
My adventures continue in Part II…