These last couple of years I seemed to have submerged myself, though not 100% intentionally, in everything Ellington. I made a 'modern Ellington' album, which was produced by my husband, around 2016, for which I spent month researching to find songs rarely done, and adding lyrics to songs that were never sung. (In agreement with the Ellington Foundation's request, I am not listed as the lyricist on the credits of the album.)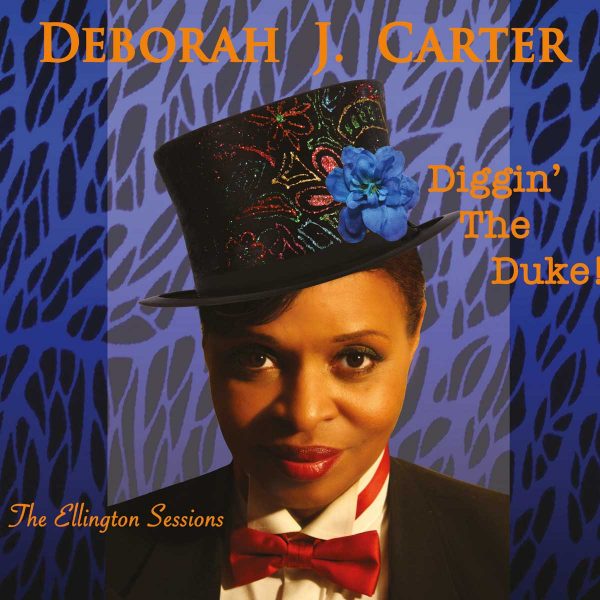 As well, to be sure that I responded well in the interviews that followed, I read at least one book of his, called 'Music is My Mistress' and a couple more biographical books, along with one or two college dissertations about Ellington's life, music, and influence on the society of his era.
I was also researching his career as part of a jazz vocal history mini-course I'm teaching at the Musikene conservatory where I work (part-time) in San Sebastian, Spain.
Having said that, and with all I had learned, I still felt as if I had only scratched the surface of the 'many levels of many lives' of this jazz icon.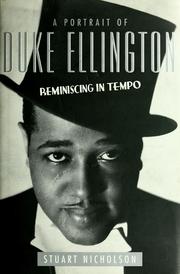 In the last decade of his life, Duke Ellington – having lost his mother and his most important 'musical partner', Billy Strayhorn – was increasingly aware of his own mortality. He wrote pieces for three different Sacred Concerts – in 1965,1968, 1973 – with the first being written for the opening of a new church in San Francisco, California. This was seen, by many, as Ellington's way of coming to terms with his road-warrior, womanizing past and turning his thoughts more to God. However, a critic or two had also described it as Ellington bringing the Cotton Club revue into the church.
(In the performance of his third Sacred Concert, he was already suffering from lung cancer and knew he was dying.)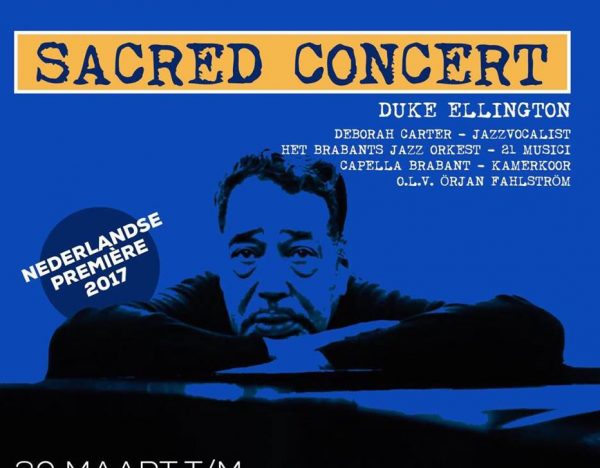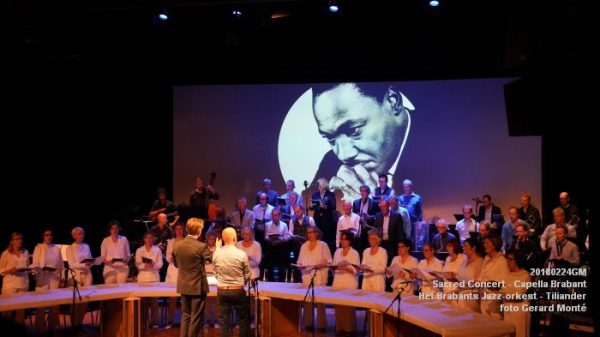 It was a pure coincidence that I was also called to do a marvelous version of Ellington's Sacred Concerts, arranged by the illustrious Örjan Fahlström, from Sweden. As it was, Ellington's masterpiece was unique in the way that it was meant to bring together a jazz orchestra, a classical choir, and jazz/blues/gospel solo vocalists.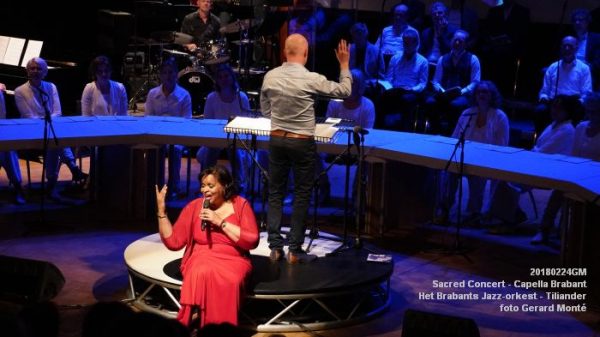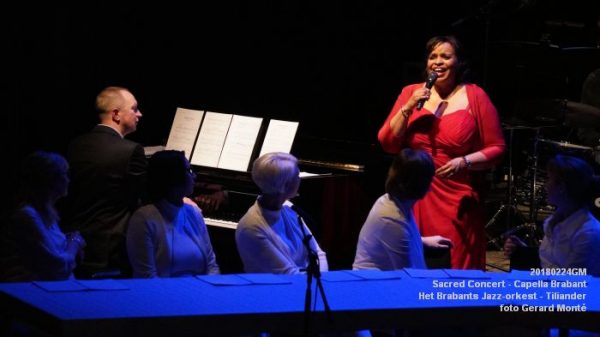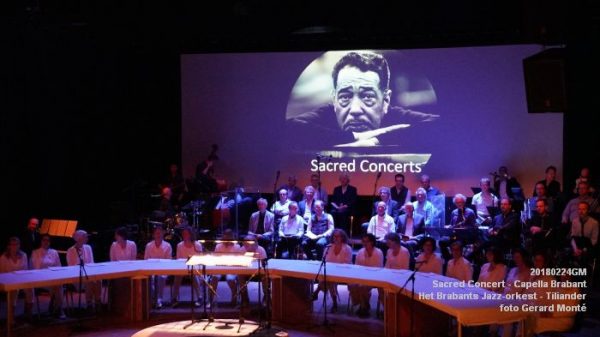 There are many, arrangements of Ellington's Sacred Concerts out there (and it was the second version that I'd performed in), but Örjan's style of arranging created a genius balance where all three elements – the choir, the orchestra, and the soloist [myself] – ended up equally as the 'stars of the show'. It meant that at times it was hip and jazzy, at others, angelic and sacred, and at other times, just downright sexy!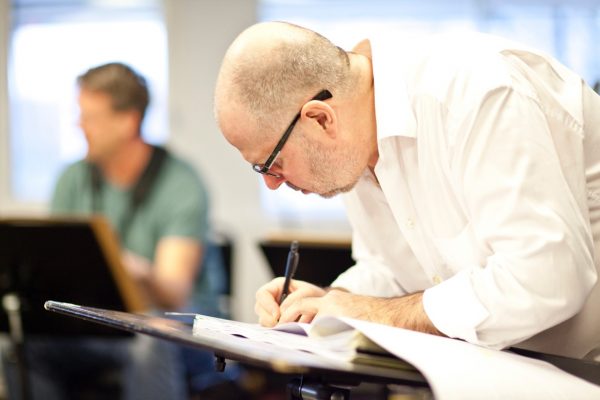 The choir asked to perform in this project was the Capella Brabant. This classical chamber choir, consisting of 28 members, plus director Marc Versteeg, earned their noble reputation from performing pieces like The Messiah from Handel and the Matthaus-Passion from J.S.Bach. However, 'somebody knew something' because when they were called to perform the Ellington pieces, they definitely handled his rich harmonies with ease, but they could also SWING!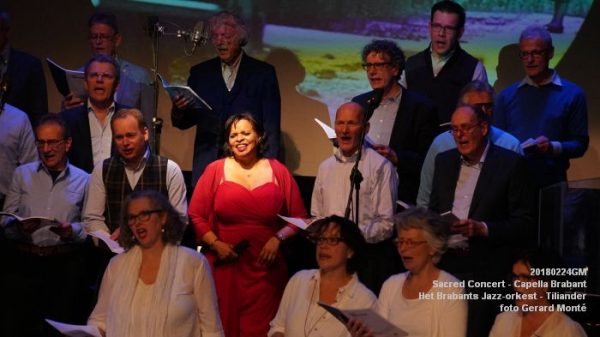 In the a cappella pieces of the show, those that I had heard at least 20 times or so between the rehearsals and the performances in the last 2 years, I was usually situated in the center of the choir, and as they sang, the hair was always standing up on the back of my neck, even up to the last show. They're quite intense!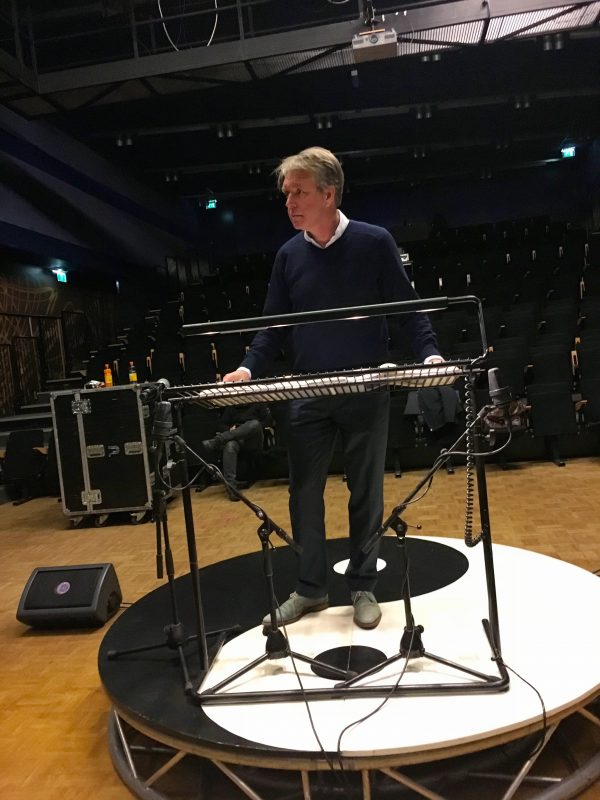 The Brabants Jazz Orchestra, 'bringing the fire' as they always do, were well-suited to the great instrumental features in the show, allowing the musicians to stretch out in their solos. I have worked with this band many times before and I could not imagine a better jazz orchestra, in Holland, to bring Ellington's music once again into the spotlight in such a way.
(Jeroen Doomernik, their very charismatic director is the 6th man from the right side.)


Mind you, the Capella Brabant choir consists of (very skilled) amateurs and the Brabants Jazz Orchestra is a mixture of professional, semi-professional, and amateur musicians. However, if we take into account that the Latin root of amateur is 'amare' (love) and combining that with their musical talent, it makes for a VERY potent cocktail!
Pictured below, the "dynamic duo" – both directors: Marc Versteeg, choir director and Jeroen Doomernik, jazz orchestra director.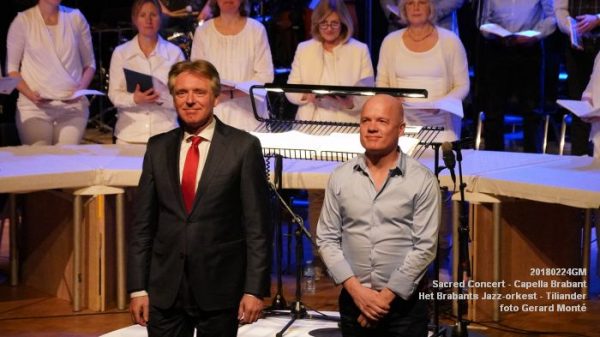 And it didn't stop at the MUSIC! There was very creative staging as well as film clips (activist-, political-, spiritually-, emotionally-themed ) that really left many an audience member with a tear in their eye or a lump in the throat. This was one of the most important elements of the show and it was master-minded, initially by Vincent van den Elshout, when we did our first concerts in 2017 and then his associate Saskia Bonarius stepped in to add extra details.
We can count on doing it once again in 2019, up-dated as always. If there ever was a project that I had wanted to be part of before ending my singing career, this is definitely at the top of the list. I didn't go looking for it, but it found me, and I there wasn't a single moment where I didn't feel that Ellington was with us.
I so enjoyed working with such talented, lovely, kind, and charming people – both in the choir and the jazz orchestra. We did it last year, we did it this year, and it's still fresh and fun to do! That's what's music, to its core, is all about.
Below is our 'parting shot' and, at that moment, I was only starting to feel the onset of flu symptoms. By the time I got home they were on 'full blast', but it happened just in time for me to crawl into bed, sleep for 11 hours, and rise the next morning like a spring daisy, skipping through my day, still with all the sparkle and energy in me from the Ellington concerts.
As Mama always says: "What you give, you get back ten-fold!"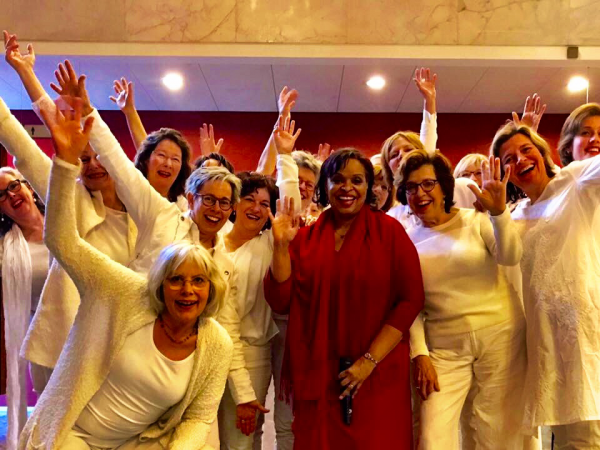 P.S. Every Sacred Concert must have an 'earth angel' running around, making sure that things are working. In our case we were fortunate to have 'top earth angel', Geeske Coebergh. What a blessing!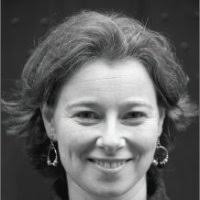 Click here for more photos made by Gerard Den Bosch: http://gerarddenbosch.nl/index.php?option=com_content&view=article&id=1450&catid=2